Meet the 2017-2019 CPD Research Fellows
The USC Center on Public Diplomacy is pleased to introduce its new CPD Research Fellows for 2017-2019: Zahid Shahab Ahmed, Lindsay J. Benstead and Diana Ingenhoff.
Reviewed by an independent faculty review committee and selected from a competitive pool of international applicants, Ahmed, Benstead and Ingenhoff will each oversee a substantive research project that will yield at least two outputs, including a publication for the Center's publication series, CPD Perspectives on Public Diplomacy, during their two-year term. 
About the 2017-2019 CPD Research Fellows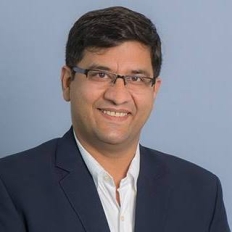 Zahid Shahab Ahmed is an Alfred Deakin Postdoctoral Research Fellow at the Alfred Deakin Institute for Citizenship and Globalization, Deakin University, Australia. Prior to joining Deakin University, he was assistant professor of Peace and Conflict Studies at the National University of Sciences and Technology, Pakistan. His teaching and research interests include diplomacy, foreign policy and international organizations, with a special focus on South Asia. Ahmed's CPD research project, "How Are Attitudes Towards China Formed in Pakistan? Analysis of Beijing's Public Diplomacy in the Context of the China-Pakistan Economic Corridor" will examine Chinese public diplomacy in Pakistan and perceptions of the Belt and Road Initiative through publications, movies, cultural exchanges and the media.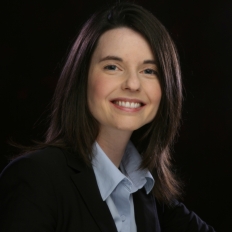 Lindsay J. Benstead is associate professor of political science in the Mark O. Hatfield School of Government and interim director of the Middle East Studies Center (MESC) at Portland State University. She is an affiliated scholar in the Program on Governance and Local Development (GLD) at the University of Gothenburg and Yale University, and contributing scholar in the Women's Rights in the Middle East Program at Rice University. Benstead's CPD research project, "Evolving Views of U.S. Foreign Policy Among Arab Citizens," seeks to analyze Middle East and North African opinions of the U.S. and western foreign policy to determine their implications on the Arab spring, foreign policy processes, and peace and stability.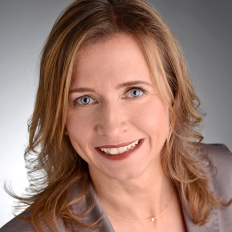 Diana Ingenhoff is full professor of organizational and strategic communication as well as vice-dean of the Faculty of Economics and Social Sciences at the University of Fribourg, Switzerland. In 2016, she founded the first international Public Diplomacy Interest Group at the International Communication Association (ICA), which she chairs. Also, she is Executive Director of the European Public Relations Education and Research Association (EUPRERA) and president of the Swiss Association of Communication and Media Research (SACM). Ingenhoff's CPD research project, "Developing a 360-degree Integrated Public Diplomacy Evaluation Approach: Analyzing Country Images from Stakeholder and Media Perspectives" aims to conceptualize and validate an integrated country image measurement instrument that is applicable to survey design studies as well as media content analysis.
About the CPD Research Fellowship Program
In August 2009, the Center launched the research fellowship program. Designed to support and publicize the work of scholars and practitioners of public diplomacy, each year, the Center selects three non-resident fellows, each serving a two-year term.
For a full list of current CPD Research Fellows, click here.
Visit CPD's Online Library
Explore CPD's vast online database featuring the latest books, articles, speeches and information on international organizations dedicated to public diplomacy.