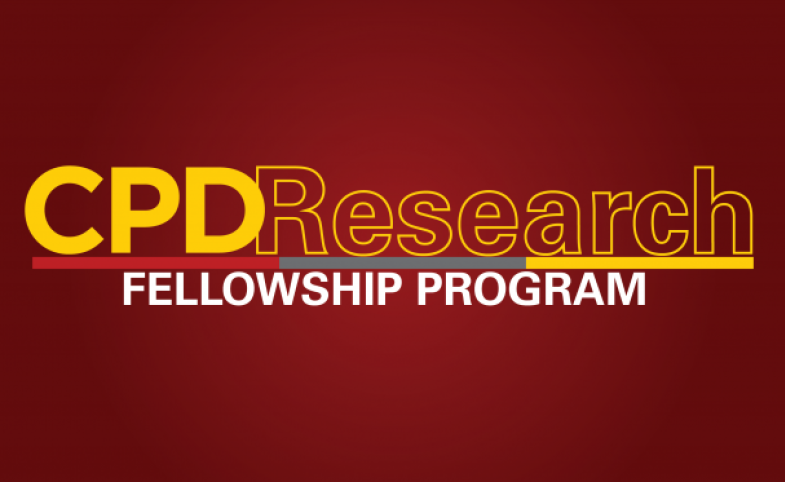 The USC Center on Public Diplomacy Announces 2010-2012 CPD Research Fellows
The USC Center on Public Diplomacy is proud to announce its new CPD Research Fellows for 2010-12: Caitlin Byrne, Lina Khatib and Anoush Rima Tatevossian.
"These projects will address a wide spectrum of issues and will undoubtedly provide valuable insights into political and technological facets of public diplomacy," said Philip Seib, Director of the USC Center on Public Diplomacy at the Annenberg School.
About the 2010-2012 CPD Research Fellows
Caitlin Byrne is an Assistant Professor of International Relations at Bond University, (Queensland, Australia) where she teaches courses in global statecraft, East-West diplomacy and Australian foreign policy. Caitlin's current research explores frameworks to enhance the development and delivery of public diplomacy as an instrument of strategic international policy. She is also exploring the implications of public diplomacy for the practice of traditional diplomacy, including within institutions such as the United Nations. Across these areas, Caitlin's research is motivated by a keen interest in the Australian perspective, as a perspective that holds relevance for other middle-power states.
In her CPD research project, "Public Diplomacy and the United Nations Security Council: Securing a Seat at the Top Table," Caitlin will examine why and how sovereign states use public diplomacy in the pursuit of a non-permanent seat on the United Nations Security Council (UNSC). The research for this project will draw upon the experience of middle power Australia, a founding member and longstanding supporter of the United Nations, with past and current aspirations to sit at the UNSC table.
Lina Khatib is a Program Manager at the Center on Democracy, Development, and the Rule of Law at Stanford University, managing the Program on Good Governance and Political Reform in the Arab World. Her research is firmly interdisciplinary and focuses on the intersections of politics, media, and social factors in relation to the politics of the Middle East. She is also a consultant on Middle East politics and media and has published widely on topics such as new media and Islamism, US public diplomacy towards the Middle East, and political media and conflict in the Arab world, as well as on the political dynamics in Lebanon and Iran.
In her CPD research project, "The Use of Public Diplomacy by Non-State Political Actors in the Arab World," Lina will aim to examine the use of public diplomacy by non-state actors in the Arab world, including Islamist groups. Those political organizations use public diplomacy to cultivate legitimacy, reach out to new allies, and win hearts and minds. This project assesses both the various public diplomacy strategies used, as well as the political motives behind this use. As such, it aims at challenging dominant paradigms about public diplomacy, as well as finding out what lessons can be learned through a close examination of public diplomacy strategies in the Arab world, particularly through analyzing the links between policy and public diplomacy on one hand, and those between words and actions on the other hand.
Anoush Rima Tatevossian is Director of Projects and Partnerships for MobileActive.org - the leading global network and clearinghouse on the use of mobile technology for social impact. She is responsible for strategic outreach and relationship management for MobileActive.org's global community, programming international workshops and events, and managing selected consulting projects. She is particularly interested in how new media and ICTs can provide a platform for communities to participate in global civil society and dialogue, and is pleased to serve as Co-Chair on the New Media Roundtable for the 2010 U.S. Summit on Citizen Diplomacy.
In her CPD research project, "The State of Mobiles & Social Media in Public Diplomacy," Anoush will seek to overview the landscape, or "The State Of," mobiles and social media in public diplomacy, through an examination of initiatives conducted by a) Governments, b) International Organizations, and c) Non-State Actors. The review will look at the goals, results, purpose & effectiveness, and limitations/challenges of selected case studies in a way that is both analytical but also practical as a resource for organizations or institutions looking to implement their own mobile and new media engagement efforts.
About the CPD Research Fellowship
In August 2009, the Center launched a new research fellowship program designed to support and publicize the work of scholars and practitioners of public diplomacy. Selected from a competitive pool of international applicants by a review committee, the CPD Research Fellows will each oversee a substantive research project that will yield at least two publications for the Center's publication series, CPD Perspectives on Public Diplomacy. Three non-resident fellows will be named every year, each serving a two-year term.
To request a copy of the application form for the 2011-2013 CPD Research Fellowship, please email cpd@usc.edu. The deadline for applications will be in August 2011.
For a complete listing of the CPD Research Fellows, click here.
Visit CPD's Online Library
Explore CPD's vast online database featuring the latest books, articles, speeches and information on international organizations dedicated to public diplomacy.