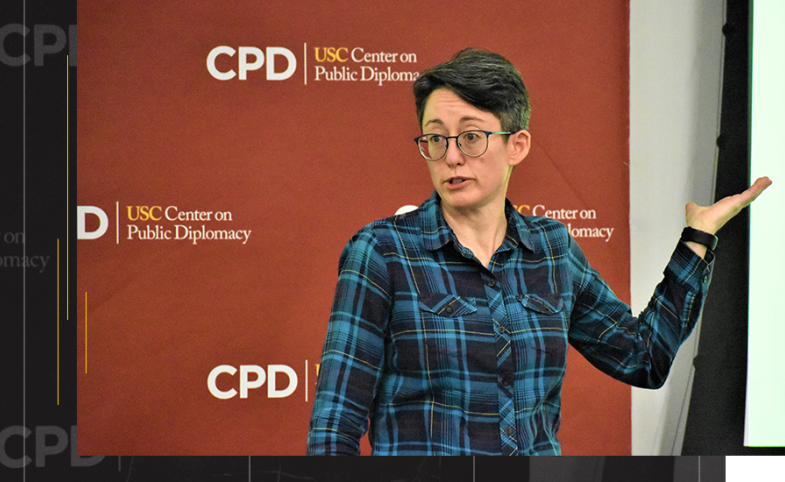 Video Game Diplomacy with CPD's Margaret Moser
At our 2023 Summer Institute for mid-career public diplomats and global communication professions, USC's Margaret Moser taught the course, "Video Games and Public Diplomacy," where she shared her experience at an international gathering of video game creators in Malaysia, excerpted here.  
Last year, I participated in an event in Malaysia called Games Bagus; it means "Games Awesome." This was a collaboration of the State Department, its Embassy in Malaysia, and two local NGOs: Biji Biji and Synapze.
They flew in me in, along with one other professor from the U.S. We led workshops and lectures on game design, and specifically, how you make games about social issues in a way that's responsible and meaningful. Not every "game jam" such as this one is competitive, but they chose to award some cash prizes for the best design.
The mission of "Games Bagus" was to showcase State Department priorities in the area, such as women's empowerment, climate change, civic engagement, and other topics. We gave a list of these topics to participants and told them, "If you want to make a game about women's empowerment, what would that look like?" But we didn't make them choose any one topic.
The winning game was a fascinating cultural heritage game called "People of the River" that focused on a local indigenous community.
["People of the River," developed by Team Moredoor, celebrates the vibrant, disappearing culture of the Melanau Tribe. In the game, the player manages a Melanau village, and her decisions are influenced by Melanau beliefs and customs, and the need to ensure sustainability of the village.]
In case you weren't aware, you can play games that are intended to teach, intended to persuade, intended to convey a culture, and convey how a cultural system works. Games—and the process of making them—can capture culture in a very rich way.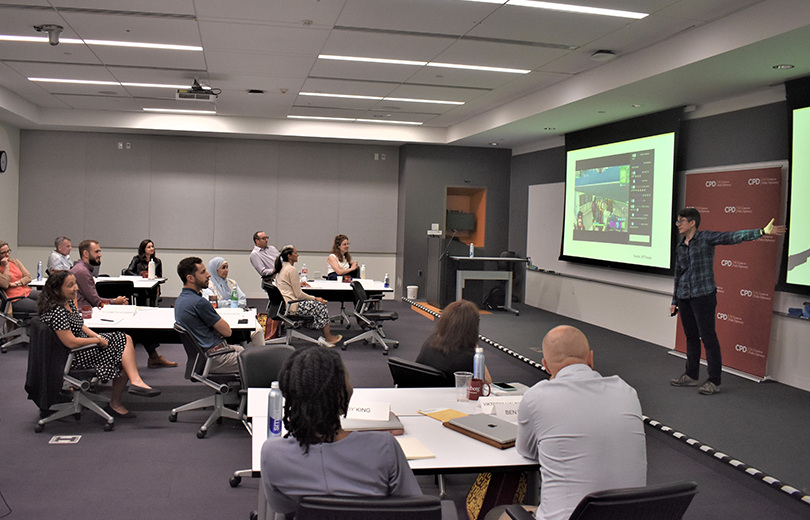 Margaret Moser is an Associate Professor of Practice at the USC School of Cinematic Arts, where she teaches courses on game design, digital prototyping, and managing creative projects for success. She has taught workshops on game making in Malaysia, Japan, and Colombia, and is the author of USC Games Unlocked, a digital course on game production co-created with Unity Technologies. She holds an MFA in Design and Technology from Parsons.
The Center on Public Diplomacy Summer Institute is a two-week program on the USC campus for mid-career public diplomats and global communication professionals. Participants learn the latest public diplomacy research and communication tools, while networking and collaborating with their peers on real-world projects.
Visit CPD's Online Library
Explore CPD's vast online database featuring the latest books, articles, speeches and information on international organizations dedicated to public diplomacy.