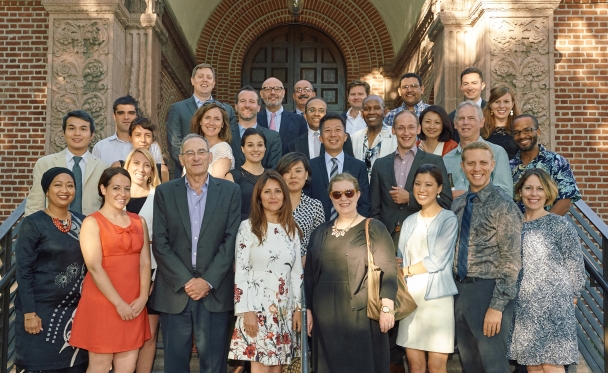 2016 CPD Summer Institute in Public Diplomacy
A Signature Professional Education Program
The USC Center on Public Diplomacy (CPD) has over ten years of training the world's public diplomats through our cutting-edge professional education program which integrates academic scholarship and real-world problem-solving.
The 2016 two-week program reflected the fast-changing diplomacy landscape while providing a wide range of hands-on skills and analytical capabilities essential for high-impact public diplomacy practice. The 2016 summer curriculum included:
Foundational knowledge and practice of public diplomacy
Impact of the policy/public opinion/media nexus on public diplomacy strategies and implementations;
Data-driven public diplomacy campaigns and evaluation;
Digital storytelling and crowdsourcing for multi-stakeholder collaboration and network-building; and
Case study of public diplomacy practices by emerging global powers.
The course was taught by some of the world's most distinguished public diplomacy experts. In addition to a core curriculum which covers listening, advocacy, and nation branding, there were special courses on creativity and leadership, digital storytelling, China's and Russia's public diplomacy, and digital tools and analytics.
For more information on the Summer Institute, please click here.
To find out more about the faculty, read their bios here.
Visit CPD's Online Library
Explore CPD's vast online database featuring the latest books, articles, speeches and information on international organizations dedicated to public diplomacy.