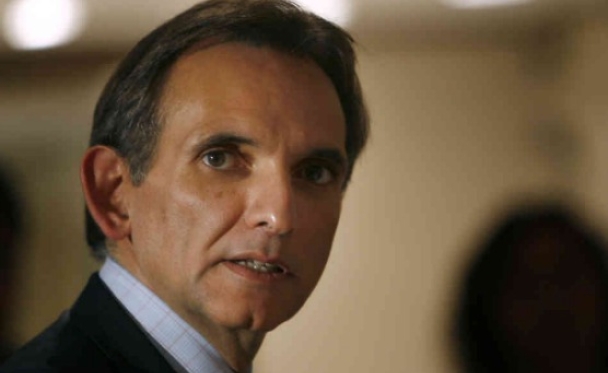 Carlos Pascual, U.S. Ambassador to Mexico
CPD Conversations in Public Diplomacy
The USC Center on Public Diplomacy was pleased to host Ambassador Carlos Pascual, U.S. Ambassador to Mexico for a talk titled, "Journalism, Human Rights, and Security in Mexico: Current Challenges for U.S. Public Diplomacy".
About Carlos Pascual
Ambassador Pascual has had a 23 year career in the United States Department of State, National Security Council (NSC) and the United States Agency for International Development (USAID). He served as coordinator for Reconstruction and Stabilization at the U.S. Department of State, where he led and organized U.S. government planning to help stabilize and reconstruct societies in transition from conflict or civil strife.
Ambassador Pascual was Coordinator for U.S. Assistance to Europe and Eurasia (2003), where he oversaw regional and country assistance strategies to promote market-oriented and democratic states. From October 2000 until August 2003, Ambassador Pascual served as U.S. Ambassador to Ukraine. From July 1998 to January 2000, Ambassador Pascual served as Special Assistant to the President and NSC Senior Director for Russia, Ukraine and Eurasia, and from 1995 to 1998 as Director for the same region. From 1983 to 1995, Ambassador Pascual worked for USAID in Sudan, South Africa and Mozambique, and as Deputy Assistant Administrator for Europe and Eurasia.
Most recently, Ambassador Pascual was Vice President and Director of the Foreign Policy Studies Program at the Brookings Institution. Ambassador Pascual received his M.P.P. from the Kennedy School of Government at Harvard University in 1982 and his B.A. from Stanford University in 1980. He has served on the board of directors for the National Endowment for Democracy, Freedom House, and the Internews Network. He has also served on the Advisory Group for the United Nations Peacebuilding Fund.
Visit CPD's Online Library
Explore CPD's vast online database featuring the latest books, articles, speeches and information on international organizations dedicated to public diplomacy.