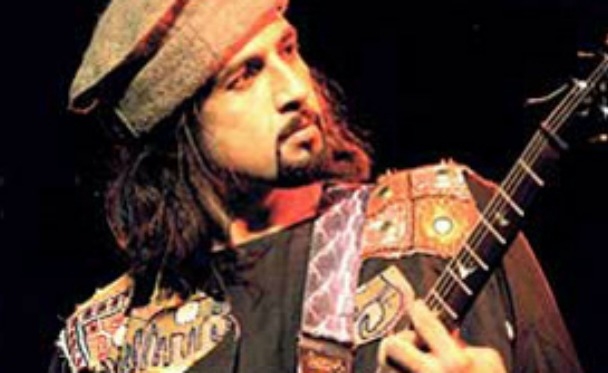 The Healing Power of Music and Song
USC Spectrum, the Office of Religious Life, the USC Shoah Foundation Institute, the Center for Muslim-Jewish Engagement, the Hebrew Union College, USC Hillel, Muslim Student Union, and the USC Center on Public Diplomacy invited students to "The Healing Power of Music and Song" featuring Common Chords.
Coming from different genres of music and world cultures and religions -Muslim, Christian, Jewish, Hindu - the Common Chords, with renowned Jewish musician Yale Strom and Muslim musician Salman Ahmed, created a musical collaboration that transported the listener, fed the soul and unblocked the mind.
Common Chords concerts are noted for their seamless and harmonious performances and the effortlessness of the musical and personal collaboration.The artists combined their virtuosity in different genres of music - rock, klezmer, jazz, bhangra, Indian, Sufi, and Qawwali and klezmer vocals - into one harmonious new hybrid that is distinct to Common Chords.
 
Visit CPD's Online Library
Explore CPD's vast online database featuring the latest books, articles, speeches and information on international organizations dedicated to public diplomacy.