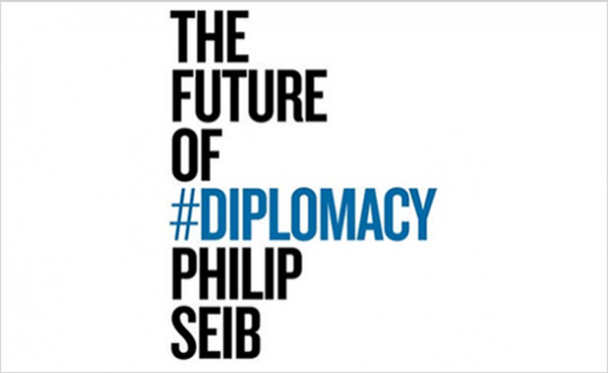 The Future of #Diplomacy: Book Talk with Philip Seib
CPD Conversations in Public Diplomacy
Never before has diplomacy evolved at such a rapid pace. It is being transformed into a global participatory process by new media tools and newly empowered publics. 'Public diplomacy' has taken center-stage as diplomats strive to reach and influence audiences that are better informed and more assertive than any in the past.
Diplomatic practice has shifted away from the closed-door, top-level negotiations of the past. Today's diplomats are obliged to respond instantly to the latest crisis fueled by a YouTube video or Facebook post. This has given rise to a more open and reactive approach to global problem-solving with consequences that are difficult to predict. This versatile and flexible public-facing diplomacy makes strategic use of both new media and traditional diplomatic processes to manage the increasingly complex relations between states and new non-state political actors.
Moderating this discussion was Conrad Turner, the new U.S. Public Diplomat in Residence (2016-17) at CPD and career foreign service officer.
About Philip Seib
Philip Seib is a Professor of Journalism and Public Diplomacy and Professor of International Relations. Seib's research interests include the effects of news coverage on foreign policy, particularly conflict and terrorism issues. In a discussion of his new book The Future of Public Diplomacy, Seib explored the transformative nature of public diplomacy and how it will continue to shape the world in the years to come.
Read USC Annenberg's recent interview with Seib on his book here.
Read the Daily Trojan article on this event here.
Visit CPD's Online Library
Explore CPD's vast online database featuring the latest books, articles, speeches and information on international organizations dedicated to public diplomacy.