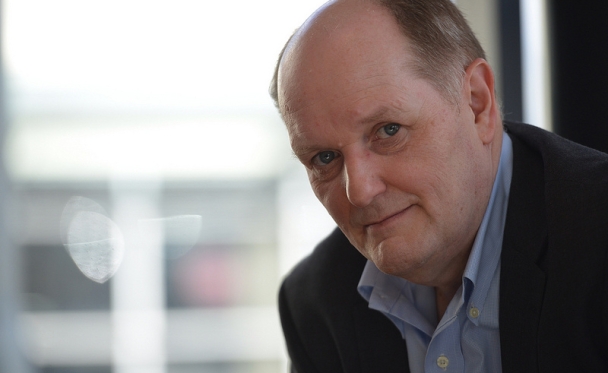 How to Make the News Better
Co-sponsored with BAFTA-Los Angeles and Selwyn College, Cambridge University
We live in a time of uncertainty, with daily headlines often full of gloom. How the news is chosen is itself contentious, with a fierce battle in America between President Trump and his critics.
So for concerned citizens: how could the news—the media we consume—be of greater benefit to society? Roger Mosey served as one of Britain's most experienced broadcast news executives, and he is now Master of Selwyn College, Cambridge. He casted a critical eye over what we see and hear, as well as suggested some proposals that might help the truth win out.
About Roger Mosey
Roger Mosey is a former head of BBC television news, and he was also editor of BBC Radio 4's influential Today program and BBC radio's New York producer. In a BBC career spanning more than 30 years, he ran most of Britain's leading news shows before moving to BBC Sport as its director and then taking charge of the corporation's coverage of the London 2012 Olympic Games. He is a Fellow of the Royal Television Society and a Fellow of the Radio Academy. Since 2013 he has been Master of Selwyn College, Cambridge.   
About BAFTA-Los Angeles
The British Academy of Film and Television Arts supports, develops and promotes the art forms of the moving image, by identifying and rewarding excellence, inspiring practitioners and benefiting the public.
About Selwyn College, Cambridge
A constituent college of the University of Cambridge, Selwyn takes its name from George Augustus Selwyn, who was the first Bishop of New Zealand (1841-68) and later Bishop of Lichfield (1868-78), and in whose memory the College was founded. Today the College is home to around 360 undergraduates; 200 postgraduate students, drawn from universities all over the world; the Master and around 60 Fellows. The College has a committed and friendly body of non-academic staff numbering around 110.
Click here to view photos from the event. Photo credit: Seth Hancock
Visit CPD's Online Library
Explore CPD's vast online database featuring the latest books, articles, speeches and information on international organizations dedicated to public diplomacy.