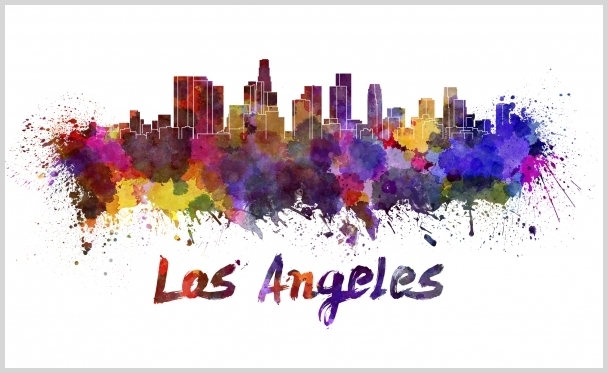 LA Confidential: Discovering the DNA of a Global City
CPD Conversations in Public Diplomacy
As geopolitics and economies shift toward the Pacific Rim, Los Angeles is poised to play a key role in addressing common global challenges, from climate change and immigration, to the health and well-being of our citizens. With its growing profile on the world stage, it is essential that Los Angeles, both its citizens and government, develop a deeper understanding of the foundations of the city's global engagement.
So, what are the experiences and narratives that have shaped LA's global identity and why do they matter? This event featured a panel of USC experts who explored the narratives, urban landscapes and practices that make LA a truly global city.
Juan de Lara, Thomas Gustafson, and Varun Soni examined what makes Los Angeles global from a range of perspectives, including faith, race, class, literature, and pop culture. Co-sponsored by the USC Office of Religious Life. (#ReligiousLife)
Click here to watch the video on our Facebook page.
About Juan de Lara
Juan De Lara is an assistant professor in the department of American Studies and Ethnicity at the University of Southern California focusing on social justice and social movements, the political economy of uneven development, urbanization, race and ethnicity, labor, California and the American West, Los Angeles, and the U.S./Mexico border. His forthcoming book, Inland Shift: Race, Space, and Capital in Southern California will be published by UC Press in January 2018. More
About Thomas Gustafson
Thomas Gustafson is an Associate Professor of English and American Studies and Ethnicity at the University of Southern California. He is an expert in American political discourse, politics of language, and literature of the American West. We was awarded the USC Raubenheimer Outstanding Junior Faculty price in 1990 and received his Ph.D. from Stanford University in 1986. More
About Varun Soni
Varun Soni is the Dean of Religious Life at the University of Southern California and a CPD Faculty Fellow. A prolific public speaker and national interfaith leader, he is the author of Natural Mystics: The Prophetic Lives of Bob Marley and Nusrat Fateh Ali Khan (Figueroa Press, 2014) and his writings have appeared in the Washington Post, Huffington Post, Crosscurrents, Jewish Journal, and Harvard Divinity Bulletin. More
Visit CPD's Online Library
Explore CPD's vast online database featuring the latest books, articles, speeches and information on international organizations dedicated to public diplomacy.