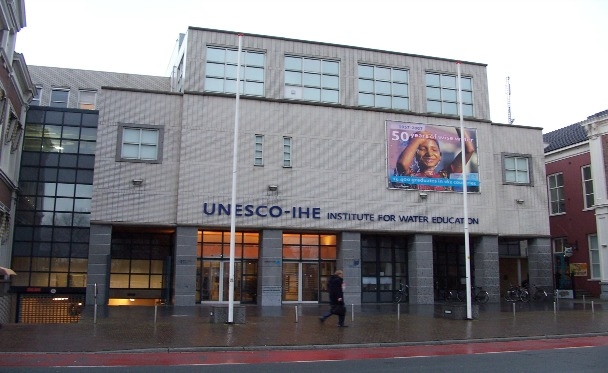 Professor J.P. Singh discusses UNESCO's role in a complex world
CPD Conversations in Public Diplomacy
The USC Center on Public Diplomacy was pleased to host J.P. Singh, Associate Professor at the graduate program in Communication, Culture and Technology at Georgetown University to speak about his new book, "UNESCO: Creating Norms for a Complex World", (2010, Routledge Press). This book traces the history of UNESCO from its foundational idealism to its current stature as the preeminent international organization for science, education, and culture, building a well-rounded understanding of this important organization.
The book:
* provides an overview of the organization and its institutional architecture in the context of its humanistic idealism;
* details the subsequent challenges UNESCO faced through the Cold War, as well as power politics, global dependence and interdependence, and the rise of identity and culture in global politics;
* analyzes the functioning of UNESCO administration, finance, and its various constituencies including the secretariat, member-states, and civil society;
* explores the major controversies and issues underlying the initiatives in education, sciences, culture and communication;
* examines the current agenda and future challenges through three major issues in UNESCO: education for all, digital divide issues, and norms on cultural diversity;
* assesses the role of UNESCO in making norms in a complex world of multiple actors and intersecting issue-areas.
About J.P. Singh
Dr. Singh specializes in global governance and development, specifically exploring issues of information technologies, service industries, global deliberations and diplomacy, and cultural identity. He is the author of Globalized Arts: The Entertainment Economy and Cultural Identity (Columbia 2011), International Cultural Policies and Power (Palgrave Macmillan, 2010), Negotiation and the Global Information Economy (Cambridge, 2008), Information Technologies and Global Politics (with James N. Rosenau, 2002), and Leapfrogging Development? The Political Economy of Telecommunications Restructuring (1999). He has authored over five-dozen scholarly articles and has been a visiting scholar at the World Trade Organization in Geneva and at the New America Foundation in Washington, DC. He was Editor of the Wiley-Blackwell journal Review of Policy Research, the politics and policy of science and technology, from 2006-09. J.P. Singh earned his doctorate in Political Economy and Public Policy from USC. He was "Mr. USC" 1989-90.
Event Summary:
Professor J.P. Singh discussed his new book, "UNESCO: Creating norms for a complex world" at CPD's Conversation in Public Diplomacy. Professor Singh explained that UNESCO, a UN specialized agency that came about after WWII in 1945, embodies some of our most cherished ideals. Today, 193 member states with vast national commissions make up UNESCO and they are widely recognized for embodying world culture through world heritage sites and mandating education for all. In addition, UNESCO's charter, to contribute to peace and security, are radically different now in this complex world.Professor Singh concluded that UNESCO should think very carefully about a few parts of their vast agenda and truly take seriously what it means to invite global civil society into its ranks.
Visit CPD's Online Library
Explore CPD's vast online database featuring the latest books, articles, speeches and information on international organizations dedicated to public diplomacy.