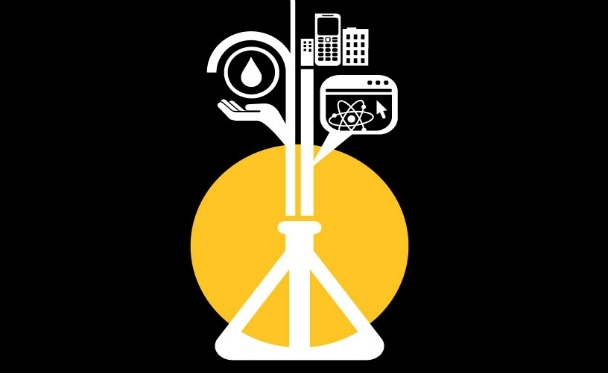 Science Diplomacy and the Prevention of Conflict
The USC Center on Public Diplomacy was pleased to host a conference in collaboration with USIP's Center of Innovation for Science Technology and Peacebuilding to further academic understanding of science diplomacy as a valuable element in the wider field of public diplomacy. Science diplomacy provides an opportunity for scientists around the world to work together on projects that address humanity's most pressing challenges, including sustainable development, preserving the environment, and fighting disease and hunger to prevent conflict around the world.
This conference and subsequent CPD publications will explore the merits and challenges of science diplomacy, not solely as conducted by the United States, but by nations across the world. This conference created a forum for practitioners and experts, who discussed current and past projects in science diplomacy. It was our hope to achieve a better understanding of what science diplomacy can and cannot accomplish, thereby creating a greater understanding of how, when, and where it can most effectively be deployed.
The conference was held in the Board Room of the USC Davidson Conference Center:
Davidson Conference Center
University of Southern California
3415 South Figueroa Street
Los Angeles, CA
For information about the opening dinner and keynote address that was held on Thursday, February 4, please click here.
Conference Agenda
9:00 am
Welcome: Ernest J. Wilson III, Dean, USC Annenberg School for Communication and Journalism
9:15 am
Introduction: Sheldon Himelfarb, Associate Vice President, Center of Innovation for Science, Technology, & Peacebuilding, United States Institute of Peace
9:45 - 11:15 am
Panel 1: Scientific Cooperation Between Adversaries
Chair: K.C. Cole, Professor, USC Annenberg School for Communication and Journalism
Discussion Topics and Panelists:
• SESAME Particle Accelerator in Jordan: Herman Winick, Assistant Director and Professor (Research), Emeritus, Stanford Synchrotron Radiation Laboratory Division of the Stanford Linear Accelerator Center
• United States and North Korea Exchanges: Stuart Thorson, Professor, Political Science and International Relations, Maxwell School of Syracuse University
• Chinese-Indian Science and Technology Cooperation: Varaprasad Sekhar Dolla, Associate Professor in Chinese Studies, Jawaharlal Nehru University, New Delhi
11:30 - 1:00 pm
Panel 2: Science, Development, and Security
Chair: Yannis Yortsos, Dean, USC Viterbi School of Engineering
Discussion Topics and Panelists:
• Desalination: Jill Shaunfield, S&T Policy Advisor, Bureau of Near Eastern Affairs, U.S. Department of State
• German Indonesian Tsunami Early Warning System: Jörn Lauterjung, Head, Scientific Infrastructure, German-Indonesian Tsunami Early Warning System (GITEWS), GFZ German Research Centre for Geosciences, Helmholtz Centre Potsdam
• Medical Outreach: Eric Savitsky, Director, UCLA Center for International Medicine
1:00 - 2:30 pm
Luncheon and Conversation: Cold War Cooperation
• Kip Thorne, Feynman Professor of Theoretical Physics, Emeritus, Caltech
• Nicholas Cull, Director, Master of Public Diplomacy program, USC
2:30 - 4:00 pm
Panel 3: Lessons for the Future
Chair: Joel Whitaker, Senior Adviser, Center of Innovation for Science, Technology, & Peacebuilding, United States Institute of Peace
Discussion Topics and Panelists:
• Advancing Legislation and Policy: Daniel Silverberg, Counsel to the Committee on Foreign Affairs of the U.S. House of Representatives
• Building a Science Diplomacy Constituency: Matthew Rojansky, Executive Director, Partnership for a Secure America
• Encouraging Science Diplomacy and Engagement: Cathleen Campbell, President and CEO, U.S. Civilian research & Development Foundation
4:00 - 4:15 pm
Concluding Remarks: Philip Seib, Director, USC Center on Public Diplomacy
For more information about the Center's research project on Science Diplomacy, please visit our Science Diplomacy Monitor.
 
Visit CPD's Online Library
Explore CPD's vast online database featuring the latest books, articles, speeches and information on international organizations dedicated to public diplomacy.