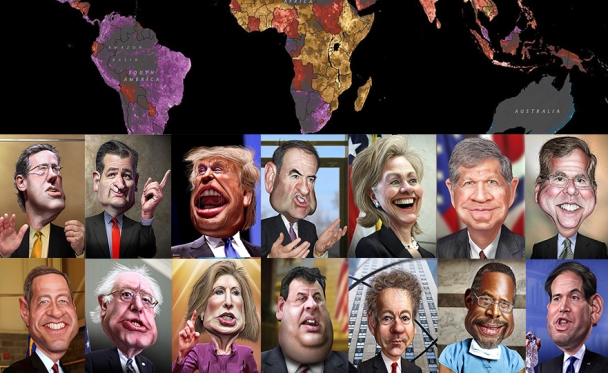 U.S. Public Diplomacy in an Election Year
CPD Conversations in Public Diplomacy
The U.S. presidential elections make global headlines and are a chance for the country to publicly and openly grapple with America's most pressing issues and communicate our values. What does this mean for U.S. public diplomacy efforts during a time of open, political contention? The bipartisan Members of the U.S. Advisory Commission on Public Diplomacy, an office at the State Department mandated by Congress to examine U.S. government efforts to understand, inform and influence foreign audiences, had a robust discussion about this and the discussion was moderated by noted scholar and political analyst, Dan Schnur, Director of USC's Jesse M. Unruh Institute of Politics. 
The Commission members who were in attendance were William Hybl, Sim Farar, Penne Peacock, Anne Wedner, Katherine Brown and Chris Hensman. 
The event was live streamed.
About the Commission
Since 1948, the United States Advisory Commission on Public Diplomacy (ACPD) has been charged with appraising activities intended to understand, inform, and influence foreign publics and to increase the understanding of, and support for, these same activities. The ACPD conducts research that provides honest assessments of public diplomacy efforts, and disseminates findings through white papers, reports, and other publications. It also holds public symposiums that generate informed discussions on public diplomacy issues and events.
To view photos from the event, please click here.
Visit CPD's Online Library
Explore CPD's vast online database featuring the latest books, articles, speeches and information on international organizations dedicated to public diplomacy.