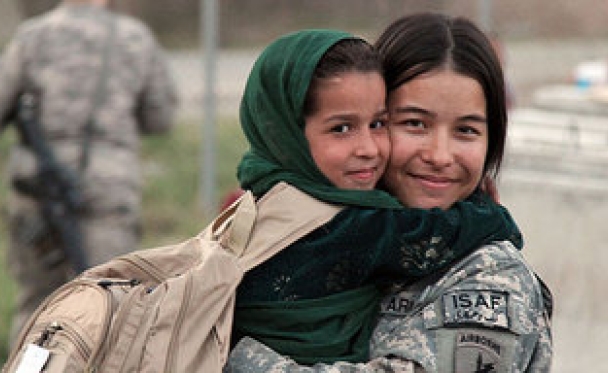 Women, Peace and Security: NATO's New PD Push
CPD Conversations in Public Diplomacy
NATO's "Building Integrity" program and its support for the 2007 UN Resolution on Women, Peace and Security are both critical to its crisis prevention and conflict management efforts. The two initiatives have developed a close synergy, trading best practices and sharing expertise. How does public diplomacy help or hinder these efforts?
Stefanie Von Hlatky provided an update on the Women, Peace and Security program that is spearheaded by NATO, highlighted the public diplomacy challenges of crafting messages on gender awareness, and shared her analysis of how gender issues were communicated to the Afghan public. The discussion was moderated by Professor Nicholas Cull, Director of the Master of Public Diplomacy program at the USC Annenberg School for Communications.
Stefanie von Hlatky, assistant professor of political studies at Queen's University and the Director of the Queen's Centre for International and Defence Policy (CIDP), is the 2016 Canada-U.S. Fulbright Visiting Research Chair in Public Diplomacy during the Spring semester and will teach in the USC Master of Public Diplomacy program.
Click here to watch the video of Stefanie's talk.
Visit CPD's Online Library
Explore CPD's vast online database featuring the latest books, articles, speeches and information on international organizations dedicated to public diplomacy.