cross cultural dialogue
Amrit realized that despite being neighbours, the vast majority of Indians and Pakistanis didn't know much of each other. In light of this, Amrit wanted to work on humanizing the India-Pakistan relationship. He thought of using technology and social media (with their vast reach) to take this initiative forward and break stereotypes.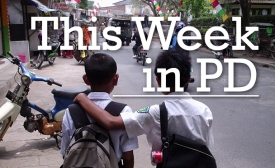 PD News headlines this week acknowledged the importance of civility, cooperation and intercultural communications in public diplomacy. 
Pages