disaster management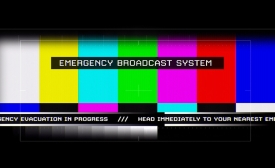 Corneliu Bjola on how embassies and MFAs can properly respond to crises using digital tools.
International broadcasting federations have vowed to step up their work to spread information about disaster risk reduction to their audiences, thereby giving a critical boost to efforts by governments.The pledge came at the 2017 Global Platform for Disaster Risk Reduction, which wrapped up last week in Cancun, Mexico, and was made by representatives of the Asia-Pacific Broadcasting Union (ABU) and the European Broadcasting Union (EBU). 
On October 15, 10 science professionals focusing on disaster management from Chinese research and policy institutions met with 10 American counterparts at the U.S. Department of State in Washington for the Seventh U.S.-China Young Scientist Forum (YSF).