foreign influence
CPD Blog contributors Jorge Marinho and Júlio Ventura discuss the situations of foreign influence, interference and espionage in higher education institutes and suggest countermeasures.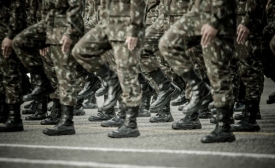 The educational / training institutions abroad that welcome foreign military students could wield upon them a variety of influences.
The foreign influence campaign is part and parcel of China's larger campaign for global power, which includes military expansion, foreign direct investment, resource hoarding, and influencing international rules and norms. But this part of China's game plan is the most opaque and least understood. Beijing's strategy is first to cut off critical discussion of China's government, then to co-opt American influencers in order to promote China's narrative.