nuclear deal
Washington's long-awaited nuclear deal with Iran prompted relief in Tehran over an end to international isolation, anxiety among Middle Eastern allies over the United States' "Persian pivot," and skepticism in the U.S. Congress, given Iran's long-standing sponsorship of terrorism. The framework agreement will also have wider repercussions — for Asia.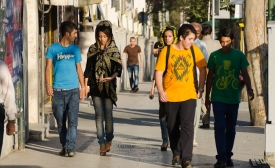 Philip Seib on engaging with Iran.
Israel's public diplomacy has so far focused on what many have said was an unrealistic demand for the complete dismantlement of Iran's potentially military nuclear infrastructure. Softening that position, Israel's minister of intelligence and strategic affairs, presented a list of desired modifications for the final agreement.
Pages