public diplomacy practitioners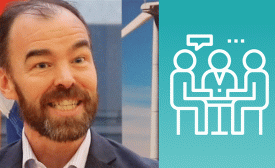 Here's what participants in our February 2019 training workshop have to say.
On June 17, 2015, Meridian International Center collaborated with the U.S. Department of State to present "Getting the People Part Right II: The Human Resources Dimension of U.S. Public Diplomacy in 2015". The report examines how the U.S. Department of State can improve public diplomacy's effectiveness by rethinking how we are recruiting and selecting public diplomats, improving their training and advancement, and strengthening their influence on policymaking.