The CPD Blog is intended to stimulate dialog among scholars and practitioners from around the world in the public diplomacy sphere. The opinions represented here are the authors' own and do not necessarily reflect CPD's views. For blogger guidelines, click here.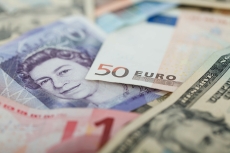 How do we encourage people to take action on supposedly intractable global problems?
When it comes to entertainment, leisure and play, people generally exercise more freedom of choice than in any other realm of modern life. They choose to watch a movie, play chess, go to a concert, or go shopping because they find it amusing. In short, look at the way people entertain themselves and you'll discover what people wish to do for one's own sake. If you're looking for a window into the global village, to assess its condition and its attitudes toward every imaginable aspect of contemporary life, there can be no better portal than global entertainment.
Join the Conversation
Interested in contributing to the CPD Blog? We welcome your posts. Read our guidelines and find out how you can submit blogs and photo essays >.