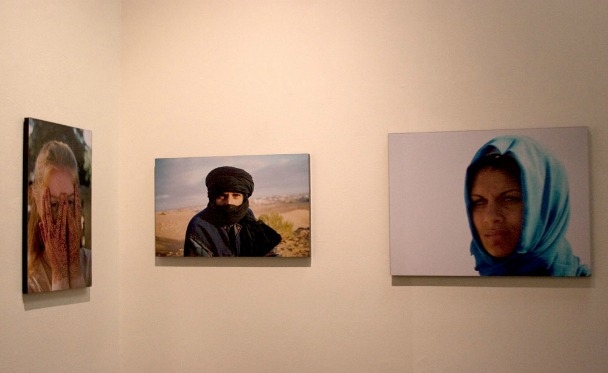 The 21st Century Family of Man: Photography as Public Diplomacy
USC Annenberg celebrated the opening of the exhibit "The 21st Century Family of Man: Photography as Public Diplomacy," featuring images by photographer and current public diplomacy student Paul Rockower. This selection of photographs pays homage to "The Family of Man" exhibition that opened at the Museum of Modern Art in New York in 1955. The exhibition's world tour proved a tremendous public diplomacy success for America. On display in Rockower's exhibit is a 21st century interpretation of this successful instance of public diplomacy, echoing the richly textured chronicle of the human condition across the globe.

The program included remarks by communication school director Larry Gross, Center on Public Diplomacy director Philip Seib, and M.P.D. director Nicholas Cull.
The exhibit will be available to the public in the USC Annenberg Gallery, second floor until May 17th, 2010. IF you are unable to attend the exhibit in person, or you were but enjoyed it so much you'd like to see more, please visit the 21st Century Family of Man website by clicking here.
Visit CPD's Online Library
Explore CPD's vast online database featuring the latest books, articles, speeches and information on international organizations dedicated to public diplomacy.