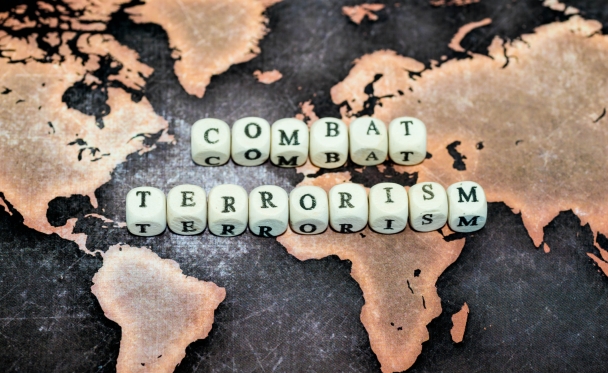 Countering Violent Extremism On and Offline
CPD Conversations in Public Diplomacy
ISIS has made headlines with its dramatic and effective exploitation of social media, which it has used to disseminate propaganda, promote its quasi-religious ideology and recruit new members.  Other forms of violent extremism, those motivated by race, religion, and issues, are also infiltrating local communities.
The United States government has countered ISIS and other CVE actors' onslaught with its own social media based campaign and local community based CVE programs and a new partnership with technology industry.  These varied efforts have yielded a new stream of government and community based CVE initiatives. 
Internationally recognized experts, Todd Helmus (RAND) and Erroll Southers (USC), joined us for a frank conversation about homegrown violent extremism and ISIS's propaganda campaign, which identified both online and offline counter measures and observations on the effectiveness and failures of CVE campaigns.
The event was streamed via FB Live. The video can be viewed here.
To view photos from the event, please follow this link.
About Todd Helmus
Todd Helmus is a senior behavioral scientist at RAND, who specializes in counter violent extremism (CVE), terrorism, and strategic communications.  Helmus has authored numerous studies focused on improving U.S. efforts to counter militant recruitment and decrease popular support for terrorism and insurgency, including Promoting Online Voices for Countering Violent Extremism (2013) and Examining ISIS Support and Opposition Networks on Twitter (2016).  His studies have addressed radicalization pathways in Southeast Asia, U.S. CVE policy, the role of Arabic language films and books in CVE, and the assessment of CVE programs.  Helmus also has experience leading large and complex research efforts.
About Erroll Southers
Dr. Erroll Southers is a Professor of the Practice of Governance, Director of the Safe Communities Institute (SCI), and Director of Homegrown Violent Extremism Studies in the Sol Price School of Public Policy at the University of Southern California. He is a former FBI Special Agent, who has served in counterterrorism and public safety positions at every level of government. His work spans many fields including counterterrorism, homegrown violent extremism, terrorist recruitment and radicalization, critical infrastructure protection and community resistance to terrorism. He was instrumental in the development of the game theoretic, randomized security system ARMOR (Assistant for Randomized Motoring Over Routes) implemented at Los Angeles International Airport and across the country. 
Visit CPD's Online Library
Explore CPD's vast online database featuring the latest books, articles, speeches and information on international organizations dedicated to public diplomacy.