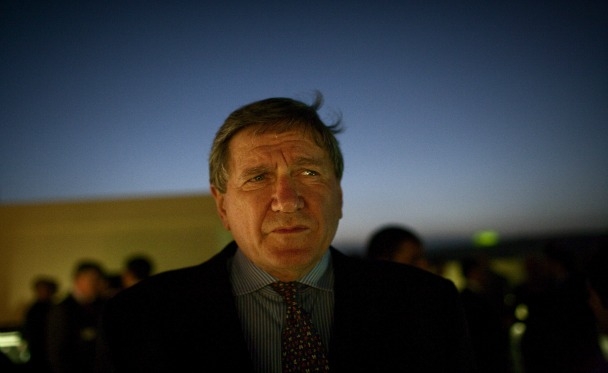 The Diplomat: The Life and Times of Richard Holbrooke
CPD-Journalism Directors' Forum
The Diplomat tells the remarkable story of the life and legacy of Ambassador Richard Holbrooke (April 24, 1941 – December 13, 2010), whose singular career spanned fifty years of American foreign policy from Vietnam to Afghanistan. Holbrooke was a diplomat, magazine editor, author, professor, Peace Corps official, and investment banker, and remains the only person to have held the position of Assistant Secretary of State for two different regions of the world (Asia from 1977 to 1981 and Europe from 1994 to 1996). Told through the perspective of his eldest son, The Diplomat takes you behind the scenes of high stakes diplomacy where peace is waged and wars are ended.
Filmmaker David Holbrooke discussed about his father's legacy and the making of this HBO documentary. The discussion was moderated by Professor Philip Seib, Professor at the USC Annenberg School for Communication and Journalism.
A special screening of the The Diplomat was held at the USC School of Cinematic Arts on February 16, 2016 at 7:00pm.  
To view photos from the lunchtime event, click here.
Visit CPD's Online Library
Explore CPD's vast online database featuring the latest books, articles, speeches and information on international organizations dedicated to public diplomacy.