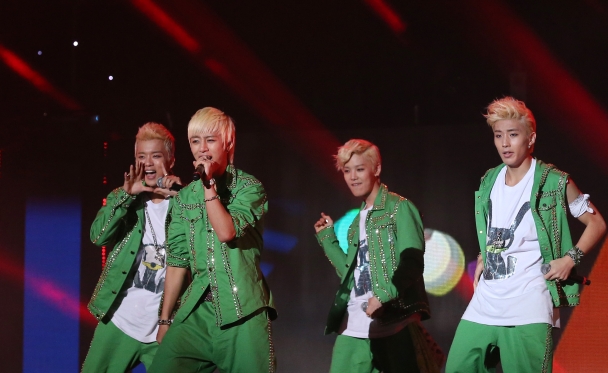 K-pop Mania: South Korea's Place in the Sun
CPD Conversations in Public Diplomacy
Mirroring South Korea's rise as one of the world's top economic powers, K-pop, and stars like Psy, have burst onto the global entertainment scene as Korean pop culture and entertainment have gained increased recognition around the world.
While critics downplay K-pop's influence, categorizing it as a passing fad, the genre continues to thrive, especially among the younger generation. But where does K-pop come from? What is the secret to its success? And most importantly, what, if anything, can South Korea do to enhance the positive influence of K-pop on Korea's brand image?
Joining CPD for this introspective look into K-pop and its role on South Korean public diplomacy initiatives, co-sponsored by USC East Asian Studies Center and the Korean Studies Institute, is USC visiting scholar Jie-Ae Sohn, who will lead a discussion about South Korea's pop-culture footprint around the globe. This conversation will be moderated by CPD's Public Diplomat in Residence, Patrick J. Linehan.
About Jie-Ae Sohn
Before coming to USC as a visiting scholar in the School of Social Work, Jie-Ae Sohn served as the President of the South Korea International Broadcasting Foundation (Arirang TV & Radio) from 2011 to 2014.
Ms. Sohn started her career writing for Business Korea, later becoming a Seoul-based reporter for The New York Times from 1992 to 1994. From 1995 to 2009, she worked as CNN's Seoul bureau chief and correspondent, providing continuous coverage of both South and North Korea.
She served as the spokesperson of the Presidential Committee for the Seoul G20 Summit in 2010, and was the Presidential Secretary of the Office of overseas public relations at the executive office of the President for former South Korean President Lee Myung-Bak from 2010 to 2011.
In 2011, Ms. Sohn became the first female to head a major broadcasting company in South Korea, serving as the CEO of South Korea's only English-language TV channel. During this time she was selected as one of the "32 Most Powerful Women in Asian Media" by the Singapore magazine Content Asia.
Ms. Sohn, born in Seoul, holds a Bachelor's Degree in Political Science & International Relations from Ewha Women's University and a Master's Degree from Yonsei University Graduate School for Journalism and Mass Communication.
The Korea Times covered Jie-Ae Sohn's talk - please click here to read the article.
To view photos from the event, please click here.
Visit CPD's Online Library
Explore CPD's vast online database featuring the latest books, articles, speeches and information on international organizations dedicated to public diplomacy.