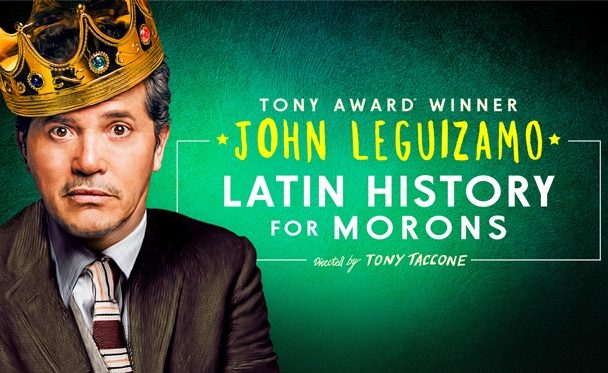 Latin History for Morons: Comedy & Public Diplomacy
Theater can bridge history, geography and cultural relations to enlighten audiences in a way that the classroom simply can't.
Tony and Emmy Award winner  does just this with Latin History for Morons, a one-man comedic show that sets the record straight about scores of misunderstood Latin history and its contribution to the making of the world and the United States. From the Mayans and Aztecs to modern-day Latin icons, Leguizamo takes theater-goers on a quest for unsung heroes worth celebrating.
CPD was honored to host John Leguizamo and award-winning theatrical director Tony Taccone for what was an exclusive discussion on the role of art in storytelling and how the creative product—be it a play, film, or novel—can bring cultures together to unlearn clichés, falsehoods and stereotypes, and to expand spaces of expression and empathy for enlightened citizenship.
This was the third collaboration between the USC Center on Public Diplomacy and Center Theatre Group on arts, culture and global citizenship, all of which lie at the intersection of public diplomacy and the performing arts. Latin History for Morons runs September 5–October 20, 2019 at the Ahmanson Theatre in Downtown Los Angeles. Click here for more information. 
LOOK
LEARN
Learn about Latin History with John Leguizamo's Required Reading List below
Visit CPD's Online Library
Explore CPD's vast online database featuring the latest books, articles, speeches and information on international organizations dedicated to public diplomacy.