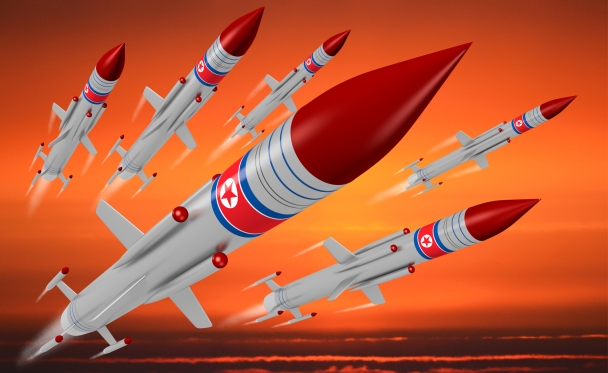 Nuclear Weapons & International Security
Co-Sponsored with the USC John Quincy Adams Society
The spread of nuclear weapons poses an international security challenge. With nuclear weapons just a button-push away, North Korean leader Kim Jong-un and U.S. President Donald Trump have sparred over social media as the hermit state continues to launch provocative missile tests.
As tensions with North Korea run high, the proliferation of nuclear weapons and how U.S. policy should respond are pressing issues. Dr. Robert L. Gallucci, the chief U.S. negotiator during the 1994 North Korean nuclear crisis and former president of the MacArthur Foundation provided insights and unpacked reality from rhetoric.
About Dr. Robert Gallucci
Ambassador Robert L. Gallucci is the Chairman at the US-Korea Institute and a distinguished Professor in the Practice of Diplomacy at Georgetown University. Previously he was Director of the Kluge Center at the Library of Congress, President of the MacArthur Foundation and Dean of the School of Foreign Service at Georgetown University. This followed 21 years of government service, which included Assistant Secretary of State for Political-Military Affairs and Ambassador at Large. He received his Ph.D. and M.A. from Brandeis University and B.A. from State University of New York at Stony Brook.
Find out more about the John Quincy Adams Society at USC by following this link.
On-campus parking can be purchased for $12, and the closest parking structure to the USC Annenberg School for Communication & Journalism is the McCarthy Way structure located on 34th Street and S. Figueroa Blvd.
Visit CPD's Online Library
Explore CPD's vast online database featuring the latest books, articles, speeches and information on international organizations dedicated to public diplomacy.