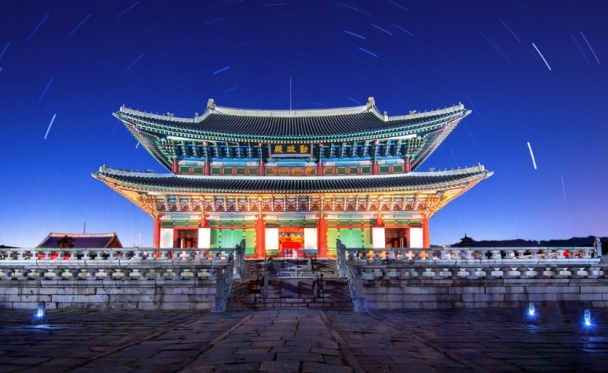 Challenges & Innovations: South Korea's Soft Power
CPD Conversations in Public Diplomacy
From South Korea's crisis with its northern neighbor to the tumultuous early interactions with the Trump administration—both amid the policies and state interests of the Republic of Korea, the United States, Japan and China—now is the time for Korea to share how its new commitments to public diplomacy are expanding the impact of its soft power.
Guests registered for a seat at the table with the Republic of Korea's Ambassador for Public Diplomacy, Ms. Enna Park, who joined CPD for a half-day discussion about Korea's regional uncertainties and new frontiers in innovation and information technologies.
In a series of timely dialogues, internationally recognized experts analyzed and explored the evolving role of public diplomacy in the region and beyond. Discussion focused on public diplomacy opportunities and challenges in the age of geopolitical unrest and digital disruption.
Agenda
8:30am
Registration
9:00am

Welcomes by Willow Bay, Dean and Walter H. Annenberg Chair in Communication, USC Annenberg School for Communication and Journalism and Jay Wang, Director, USC Center on Public Diplomacy

9:05am
Welcome by Key Cheol Lee, Consul General of the Republic of Korea in Los Angeles
9:10am

Keynote: Public Diplomacy of the Republic of Korea: Soft Power and the Future

Enna Park, Ambassador for Public Diplomacy, Korean Ministry of Foreign Affairs
Philip Seib, Professor, USC Annenberg School for Communication & Journalism (moderator)

9:45am
Break
10:00am

Korea's Soft Power Under Threat: North Korea and the Korean Peninsula 

Bong-gil Shin, Visiting Professor, Graduate School of International Studies, Yonsei University
David Kang, Professor International Relations and Business; Director, USC Korean Studies Institute; Director, USC Center for International Studies

10:45am
Break
11:00am

Digital Diplomacy Exchanges in Korea's Soft Power

Robert Banks, Professor of Public Diplomacy, former Foreign Service Officer, U.S. Department of State (moderator)
Corneliu Bjola, Associate Professor of International Relations, Oxford University
Hyeon Seon Choi, Director, Korea Foundation Los Angeles 

11:45am- 12:00pm
Closing Remarks
This program was in partnership with the Ministry of Foreign Affairs Republic of Korea
Visit CPD's Online Library
Explore CPD's vast online database featuring the latest books, articles, speeches and information on international organizations dedicated to public diplomacy.