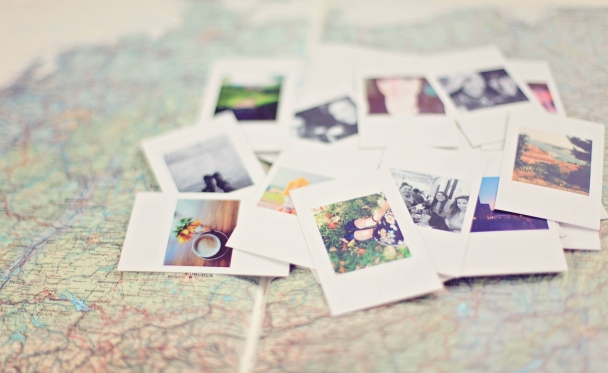 The Practice & Study of Nation Branding
The USC Center on Public Diplomacy is pleased to co-sponsor a program titled "Bridging practice and disciplinary perspectives on the formation and effects of country image, reputation, brand, and identity." Scholars and practitioners will convene for a one-day program to follow the International Communication Association (ICA) conference. The post-conference is organized by the ICA Public Diplomacy Interest Group and also co-sponsored by the BI Norwegian Business School Centre for Corporate Communication.
The conference will be a meeting point for scholars and practitioners to discuss how advancement in theory and research of country image can contribute to the practice of public diplomacy--both gloally and in diverse local regions such as Southern California.
There will be particular emphasis on gathering comparative perspectives from the Americas, Europe, Middle East, and Asia on topics such as migration and refugees, international and transnational organizations, diasporas, non-state actors, social media, and nation branding at the local level.
AGENDA
8:30-9:00 | Welcome
(Diana Ingenhoff, Chair, Public Diplomacy Interest Group)
9:00-10:00 | Identifying and Measuring Dimensions of Public Diplomacy and Country Image
(Moderator: Kathy R. Fitzpatrick)
Yingying Chen (Michigan State University) / Hairong Li (Michigan State University) / Shuguang Zhao (Tsinghua University): Understanding and measuring national image on Twitter: A comparative analysis of China, Japan and India
Alina Dolea (University of Bucharest): Public diplomacy in turbulent times: Redefining challenges for theory and practice
Diana Ingenhoff (University of Fribourg) / Tianduo (Tina) Zhang (University of Florida) / Alexander Buhmann (BI Norwegian Business School) / Candace White (University of Tennessee) / Spiro Kiousis (University of Florida): A multi-cultural measurement instrument for public diplomacy: Analyzing value drivers and effects of country images on stakeholders' behavior in three countries
10:00-10:30 | Break
10:30-11:30 | The Role of Non-State Actors in Public Diplomacy
(Moderator: Alina Dolea)
Kadir Ayhan (Hankuk University of Foreign Studies): A network of young Korean public diplomacy activists: Case study of VANK
Aleksandra Sasa Gorisek (University of Vienna): Public diplomacy: An instrument of civil society engagement in global governance
Candace White (University of Tennessee) / Kathy R. Fitzpatrick (American University): Defining the role of private sector corporations in public diplomacy
Yanling Yang (Leeds University): The role of non-state actors that impact China's soft power
11:30-12:30 | Structures, Strategies, and Messages for Public Diplomacy and Promoting the Nation Brand
(Moderator: Candace White)
Alexander Marchukov (Southern Federal University): How Russia portrays itself on Facebook and Twitter in the countries of Eurasian Economic Union
James Pamment (Lund University): Public diplomacy and the refugee crisis in Northern Europe: Subverting the rules of attraction
Yan Wang (Zhejiang University of Technology): Counter-terrorism, or being terrorist? Animation news framing of the China's counter-terrorism law
Melissa White / Katerina Tsetsura (University of Oklahoma): Are you what you eat? Typology of food diplomacy
12:30-2:00 | Lunch
2:00-3:00 | Nation Branding at the Local Level: Perspectives from Canada, Egypt, Germany, Mexico, the Philippines, and Sweden
(Moderator: Jay Wang)
Britta Armstrong, Hon. Consul of Sweden in San Diego, Consulate of Sweden
Marcela Celorio, Consul General of Mexico in San Diego, Consulate of Mexico
Audie J. de Castro, Hon. Consul of the Philippines in San Diego Attorney, Private Practice, Consulate of The Philippines
Stephan Hollmann, Hon. Consul of Germany in San Diego, Economic Development, Consulate of Germany, CEO of PACAVI Group
Ambassador Lamia Mekhemar, Consul General of Egypt in Los Angeles, Consulate of Egypt
Gavin Nardocchio-Jones, Consul, Political and Public Affairs, Consulate of Canada in Los Angeles
3:00-3:30 | Break
3:30-4:30 | Teaching Public Diplomacy: Curriculum, Approaches, and Outcomes
(Moderator: Kathy R. Fitzpatrick)
Robert Banks (University of Southern California)
James Pamment (Lund University)
Steven Pike (Syracuse University)
4:30-5:00 | Concluding Thoughts
The International Communication Association (ICA) is an academic association for scholars interested in the study, teaching and application of all aspects of human and mediated communication. The ICA Public Diplomacy Interest Group was established in 2016.
The Public Diplomacy Interest Group provides a forum for the scholars investigating topics related to public diplomacy, nation branding, country image and reputation, public relations for and of nations, as well as political, and global and intercultural communication that influences international relations.
For more information about this program, please contact Stacy Ingber at singber@usc.edu.
Visit CPD's Online Library
Explore CPD's vast online database featuring the latest books, articles, speeches and information on international organizations dedicated to public diplomacy.