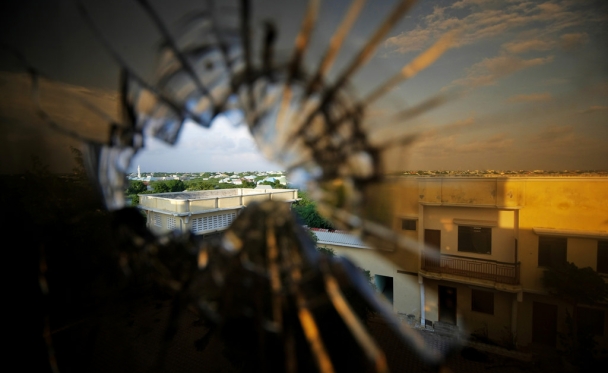 Public Diplomacy in Conflict Environments
Given the resurgent nationalism across multiple regions and the growing centrality of information technology in sowing seeds of distrust and violence, it is critical to rethink the role of public diplomacy in combating ideologies and narratives of adversarial state and non-state actors in current as well as emerging conflicts.
CPD hosted a panel discussion on March 8th that explored the challenges and strategies in countering violent extremism, public outreach efforts amidst military conflicts in Afghanistan and Iraq, and in navigating information warfare in great-power confrontation.
Panelists included counterterrorism expert and Director of the Homegrown Violent Extremism Program at USC Erroll Southers; CFR International Affairs Fellow and former Executive Director of the US Advisory Commission on Public Diplomacy Katherine Brown; UCLA Communications Professor and Chairman of the Southern California Committee for the Olympic Games Barry Sanders; and Pomona Professor of Politics and International Relations Mieczyslaw (Mietek) Boduszynski.
Watch the video from this program.
To view photos from the event, click here.
Photo of AMISOM Battalion in Mogadishu by United Nations Photo, CC BY NC-ND 2.0.
Visit CPD's Online Library
Explore CPD's vast online database featuring the latest books, articles, speeches and information on international organizations dedicated to public diplomacy.