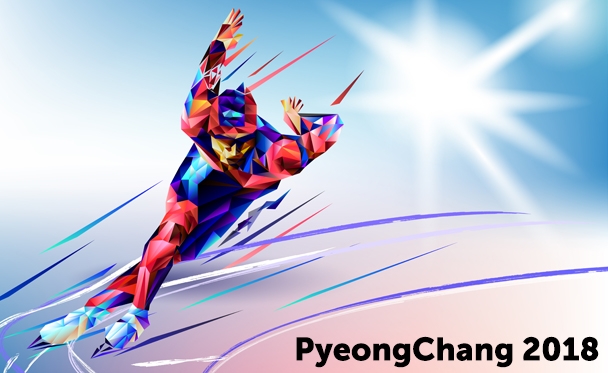 Sports Diplomacy Through the Olympics
A partnership with the Korea Foundation.
The PyeongChang Winter Olympics offers an opportunity for South Korea to present itself to the world and will also serve as an important platform for public diplomacy, given the regional instability. The Olympics' role in facilitating global and regional relations is particularly poignant, as future games—Tokyo's 2020 Summer Olympics and Beijing's 2022 Winter Olympics—will be hosted in the East Asian region.
CPD brings noted scholar Susan Brownell to discuss her experience in PyeongChang to examine the Olympics through the lens of sports diplomacy. This conversation will be moderated by Ben Carrington, associate professor at the USC Annenberg School for Communication and Journalism
This event is in partnership with the Korea Foundation.
Can't join us in Los Angeles? Follow along on Facebook. We will be streaming live @USCCPD.
About Susan Brownell
Susan Brownell is an internationally known expert on Chinese sports and the Olympic Games. After visiting the 2018 and 2022 Winter Olympic sites in Korea and China last summer, she will be in PyeongChang conducting research on the games.  She is frequently interviewed by major media and wrote essays from the Rio 2016 Olympics for  SAPIENS: Anthropology/Everything Human. Brownell is also the author of Training the Body for China: Sports in the Moral Order of the People's Republic (1995) and Beijing's Games: What the Olympics Mean to China (2008), and a co-author (with Niko Besnier and Thomas F. Carter) of The Anthropology of Sport: Bodies, Borders, Biopolitics (2017). She is a professor of anthropology at the University of Missouri, St. Louis.
About Ben Carrington
Ben Carrington is an Associate Professor in the Annenberg School for Communication and Journalism. Prior to joining Annenberg, Professor Carrington taught in the Department of Sociology at the University of Texas at Austin from 2004 until 2017 and before that he worked at the University of Brighton in England. Professor Carrington studies a broad range of topics generally concerned with mapping the circulation and reproduction of power within contemporary post/colonial societies. His work examines the mass media and sport as way to understand key sociological dimensions of everyday life such as personal and communal identity and national identifications as well as focusing on how racialized, gendered and classed social structures constrain and enable social life.Professor Carrington currently serves on a wide range of editorial boards spanning sociology, cultural studies and sports studies and is also a Carnegie Research Fellow at Leeds Beckett University, England.
Refreshments will be served.
On-campus parking can be purchased for $12 and the closest parking structure to USC Annenberg School for Communication & Journalism is the McCarthy Way structure located on 34th Street and S. Figueroa Blvd.