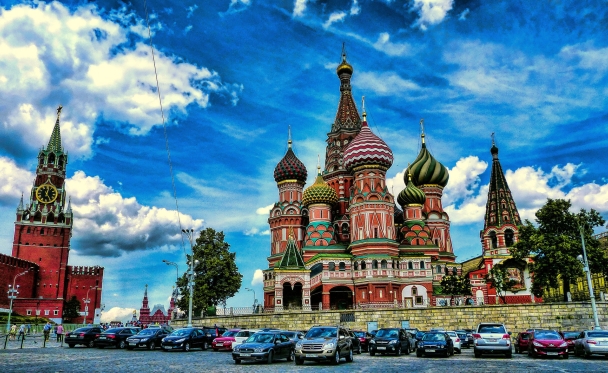 Then and Now: Russian PD Post Cold War
CPD Conversations in Public Diplomacy
A quarter of a century has passed since the end of the Cold War. Has our understanding of the region changed? Does the data reflect the transformation processes in Eastern Europe and its relations to one another? What about the current conflicts happening now with Syria and Ukraine?   
For almost 20 years, Olga Kamenchuk from VCIOM, Russian Public Opinion Research Center, studied the transformation processes in Eastern Europe, traditional and new media in the post-Soviet societies, and methodology of cross-country sociological research. She discussed Russia and its relation with  former-Soviet Union neighbors, its public support for foreign policy choices in Russia and the current conflicts in Syria and Ukraine -  how the public knowledge, views and expectations are. Olga was joined by public diplomacy professor Robert Banks who has over 25+ years as a career diplomat as the moderator. 
Visit CPD's Online Library
Explore CPD's vast online database featuring the latest books, articles, speeches and information on international organizations dedicated to public diplomacy.