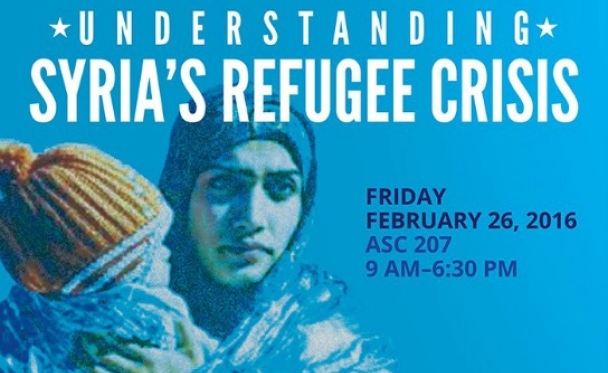 Understanding Syria's Refugee Crisis
Co-sponsored with the USC Knight Program in Media and Religion
The USC Center on Public Diplomacy is co-sponsoring a one-day conference on "Understanding Syria's Refugee Crisis," to be held on February 26, 2016. The all-day conference will bring together scholars, journalists and activists to explore the historic roots of the crisis, seeking to understand how religious and political forces over the last century have created the landscape for the century to come.
Five years after the Arab Spring, a number of Muslim-majority countries are in tumult, wracked by a combination of brutal autocrats and Islamic extremist groups. Departing Syria, Iraq and Afghanistan, the flood of refugees engulfing the Middle East and Europe is the largest group of displaced people since World War II, today met with an uncertain mix of hostility and welcome across Europe and the Middle East.
The keynote speaker, Paul Danahar, was the BBC's Middle East Bureau Chief between 2010-2013. He ran the organization's news coverage of the Arab Spring, for which he won two Emmy's and a Peabody. Danahar is also the author of the 2013 book The New Middle East: The World After the Arab Spring. He has been invited to speak on the Middle East at the London School of Economics, Chatham House, the Middle East Institute and the U.S. State Department. In 2003, Danahar was awarded an MBE for his work as the BBC's Baghdad Bureau Chief during the American-led invasion. He is one of a small number of journalists to have reported from all three countries that make up the so-called 'Axis of Evil': Iraq, Iran and North Korea. He is now based in Washington, DC as the BBC's Americas Bureaux Chief. 
For a list of speakers and additional event information, please click here. Event hashtag: #ASCJSyria
Please follow this link to register. 
Visit CPD's Online Library
Explore CPD's vast online database featuring the latest books, articles, speeches and information on international organizations dedicated to public diplomacy.