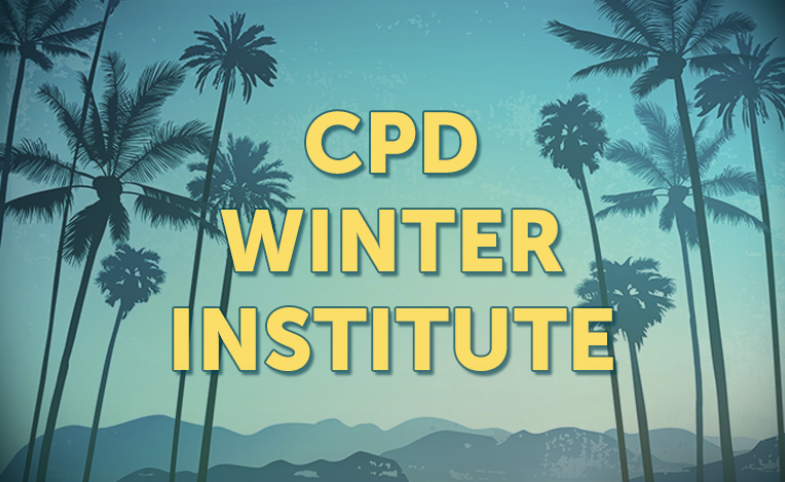 Updates from CPD Professional Training
As we join in the worldwide effort to practice social distancing during the COVID-19 (coronavirus) pandemic, the 2020 CPD Summer Institute in Public Diplomacy session will be canceled with the 2021 application period reopening at a later date.
CPD is fully operational and we continue to do what we do best—provide a platform for the constructive exchange of ideas around public diplomacy and share tools and best practices with public diplomacy practitioners around the world. This winter, we are launching a new program—CPD Winter Institute in Public Diplomacy, a one-week training program designed to sharpen skillsets and analytical capabilities in audience analysis as the basis for public diplomacy engagement as well as exploring next-generation content creation strategies and tactics for greater impact.
Modules include:
Foundational Principles for the Future of Public Diplomacy
Integrating Data and Storytelling in Public Diplomacy Strategy and Planning
Segmentation Analysis for Public Diplomacy Strategy
Multi-platform Social Listening
Mapping Stakeholders and Influencers
Network Analysis
Public Diplomacy Campaign Strategy and Measurement: Theory of Change
Narrative Strategies of Public Diplomacy
Creating Social Stories: PD Strategy through Engaging Narratives
AI and Bots for Public Diplomacy
Telling Stories in a Networked Culture: Lessons from Entertainment
We will offer two sessions for the 2020-21 Winter Institute in Public Diplomacy: 
Session A: December 6–12, 2020
Session B: January 3–9, 2021
Click here to learn more about the Winter Institute.
We will also be launching a series of online training workshops with various foci and durations to build the core skills practitioners need to advance their career in today's shifting digital and global environment. Please stay tuned for the announcement of our upcoming workshops.
Visit CPD's Online Library
Explore CPD's vast online database featuring the latest books, articles, speeches and information on international organizations dedicated to public diplomacy.