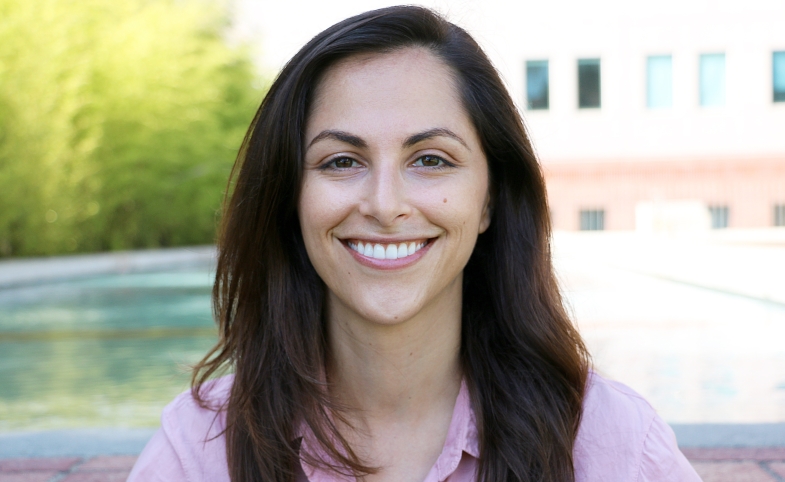 USC Annenberg Alumna Joins CPD as Editor & Publications Coordinator
CPD is delighted to announce that USC Annenberg alumna (MA, Class of 2013), Lisa Rau, has joined as Editor & Publications Coordinator.
Prior to joining CPD, Rau worked in the Communications Office at the UCLA Fielding School of Public Health. She previously worked in the film industry, which included editing documentaries for GOOD Magazine and the National Science Foundation. During this time, Rau taught public speaking and current events at Wilshire Academy in Koreatown.
In 2013, Rau received an M.A. in Broadcast Journalism from the USC Annenberg School for Communication and Journalism, where she was an Annenberg Fellow and served as Supervising Producer for USC Impact, an award-winning documentary-style TV news magazine program.
In 2008, Rau received a B.A. in Creative Writing and a B.A. in Speech Communications from San Francisco State University, where she was named Hood Recipient for the College of Humanities and received the All-American distinction from the American Forensics Association for competing on the university's nationally recognized speech and debate team.
In her new role, Rau will be responsible for producing and editing much of CPD's editorial content and will develop the Center's multimedia storytelling.
"We are thrilled to have Lisa join us at this particularly exciting moment in CPD's history," said CPD Director Jay Wang. "While it will be a homecoming of sorts allowing her to implement much of what she learned in the journalism school at USC Annenberg, we imagine Lisa will be able to explore many new areas with us and help share CPD's important work with diverse audiences."
"I'm thrilled for this opportunity to help elevate CPD's already high-level editorial content and to launch new media projects that will reinforce CPD's leadership in the field of public diplomacy," said Rau. "As a USC Annenberg alum, it is an honor to return to the school in a capacity that bridges my multimedia journalism and academic communications experience to develop storytelling that engages audiences in global conversations."
Read Rau's full bio here.
Visit CPD's Online Library
Explore CPD's vast online database featuring the latest books, articles, speeches and information on international organizations dedicated to public diplomacy.