atlanta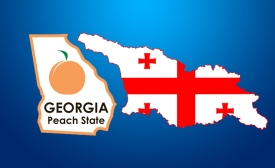 What's in a name? Shared values and mutual understanding, despite being worlds apart.
Atlanta Mayor Kasim Reed often says that cities are where the global economy is most readily influenced and where its impacts are most easily felt. The mayor, who visited the Paris climate talks last year for a city leaders forum, has an ideological ally in the newly arrived French consul general in Atlanta, Louis de Corail.
In Atlanta, you already have natural connections with your major trading partners: Canada, Mexico, Japan, United Kingdom and China," he said during his presentation in the Tom Murphy Ballroom at the Georgia World Conference Center. But you also have connections with other metros, such as Seoul (Korea), London, Toronto, Cancun (Mexico) and Montego Bay, Jamaica, through business and tourism travel. Going forward this region must strengthen these connections and forge new connections in order to thrive in the global economy.