beauty pageants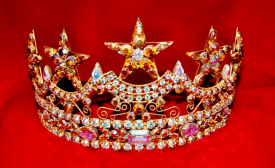 Aparna Sridhar of the Center for Soft Power notes how beauty pageant contestants communicate complex ideas and symbolism on the world stage.
So much for world peace in 2015.  A selfie taken by a Miss Universe contestant, Doron Matalon, who represents Israel, has caused a huge stir – because one of the other contestants in the photo happens to be Saly Greige, Miss Lebanon.
Diplomacy is too often practised behind embassy walls and by the stodgy few who have seats in formal organisations. But ambassadors, foreign ministers and heads of state too often look like tired conductors of an orchestra. They know all the protocols but have lost their appreciation for the art and theatre of diplomacy. What better place to rediscover this than at a beauty pageant?