Berlin Wall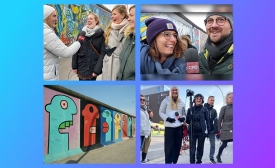 Before the COVID-19 pandemic, CPD traveled to the Berlin Wall and interviewed 100+ people from more than 25 countries about cultural diplomacy.
Twenty-five years ago the Berlin Wall fell, and most Central European states went on to join the North Atlantic Treaty Organization (NATO) and the European Union (EU). Now that we are addressing urgent challenges in the Middle East, Ukraine, Africa, and Asia, shouldn't U.S. public diplomacy efforts be transferred from Central Europe to these hotspots?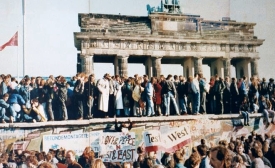 With scarce PD resources, can the U.S. afford to invest in Central Europe? It can't afford not to, argue Caitlin Bergin and Mieczyslaw Boduszynski.