celebrities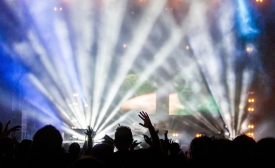 In a Miami Herald op-ed, CPD Board Member Markos Kounalakis explains how Beyoncé and Jay Z's artistry contrasts with China's authoritarian regime.
Through the Leonardo DiCaprio Foundation, he is donating $1,000,000 to the non-profit Nature Conservancy, according to Tech Times. In this venture, Leonardo DiCaprio will be helping to provide funds for a project that will protect the oceans surrounding Seychelles, a small African nation.
The risk of celebrity attachment is oversimplification of the problem and the potential solutions. Zambian economist Dambisa Moyo calls it "glamour aid". Heavily stylised photographs of stars sympathising with suffering masses are certainly a modern cliche.