gay pride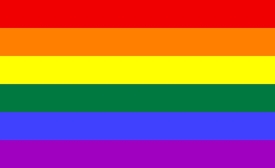 In honor of Pride Month, CPD highlights articles examining connections between LGBTQ communities, global LGBTQ rights and public diplomacy. 
The wait is over and the WorldPride parade is underway in downtown Toronto.  Toronto has had an annual Pride parade for more than three decades, but this year, it's an even bigger party than usual due to the fact that the city is hosting World Pride for the first time.
On Saturday, August 3, Uganda's homosexual community stepped out of the shadows in red wigs and glittering stilettos. The country's second gay pride parade, held on a sandy beach in Entebbe, drew over a hundred people eager to tell the world that they are out, they are proud and they are not afraid to show it.