georgia
What started as a transatlantic video chat between students at Hampton High School and students in the Republic of Georgia in the former Soviet Union has now become an opportunity to build stronger economic and cultural relations.
Great Britain, France and Germany are the most active in promoting their cultural relations with Georgia, according to The Financial's study. British Council, Goethe-Institute Georgia and A. Dumas Centre conducted the majority of cultural awareness events since 2008. Germany generally spends the most.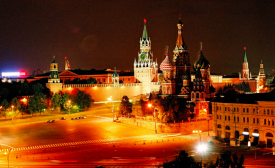 This research examined the use of public diplomacy strategies by the Russian federation and the West in order to extend or maintain a soft-power presence in what has become known as the "Russian near abroad" or Russia's sphere of "privileged interest."
Pages