global brand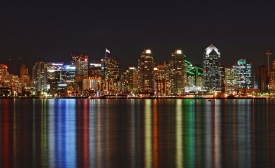 In his piece for the Soft Power 30 report, Joel Day looks at how the City of San Diego is working to create a global brand.
The Zara T-shirt called the "Sheriff" went on sale online at 2 a.m., London time, on Wednesday.  Within a few hours, it had sparked a social media outcry, with many Twitter posts accusing the clothing company of anti-Semitism — or at least a large measure of insensitivity. The shirt, meant for children, bore a striking resemblance to the top of a Nazi concentration camp uniform.
The 95-year-old Nobel laureate is also one of the world's most recognizable figures. More than just a man, he has become a global brand -- one that's estimated to be worth millions of dollars. Ever since Mandela was released from prison, where he had endured 27 years for fighting apartheid, many South Africans have felt like they'd like to "own" a little piece of him.