Jeju Forum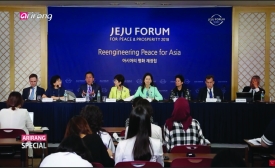 CPD Director Jay Wang discusses public diplomacy during a panel at the 2018 Jeju Forum for Peace and Prosperity.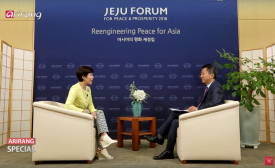 Arirang TV releases this video interview conducted by Ms. Enna Park, South Korea's Ambassador for Public Diplomacy.
Scenic Jeju island is one of South Korea's best places for public diplomacy. It has natural beauty and a story to tell. If President Moon Jae-in has to visit Jeju Island for public diplomacy, the best timing could be one for the annual Jeju Forum and the other for the Jeju 4.3 Uprising memorial service. [...] Holding international conferences is a common way to promote public diplomacy. It's no wonder then that international conferences are often held in scenic places, such as Jeju. Jeju Island is a Korean version of Hawaii or Hainan or Okinawa.