Luiz Inacio Lula da Silva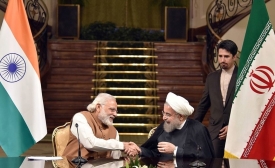 Ilan Manor explores the relationship between a country's national image and the image of its leader.
Brazil should build a lot of soft power and strengthen cooperation and partnership with other countries in undergoing socioeconomic development, a Brazilian expert has said. [...] However, even during the Lula administration, in which Brazil expanded its soft power, it did not manage to go beyond its stereotyped image of a country of soccer, Carnival, coffee and samba.