new year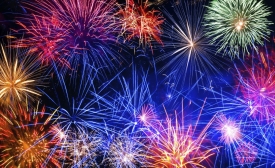 Make a year-end gift to CPD to help us continue advancing the field of public diplomacy.
In Spain, for example, for every chime of the clock at midnight, people eat one grape. Each of the 12 grapes represents good luck for a month of the coming year, but only for those who can get them all in their mouths before the clock finishes striking. Here is a sampling of other traditions from around the globe that, like Spain's grape-eating, have found their way to the United States.
With the approach of the Lunar New Year, the American Institute in Taiwan (AIT) yesterday released a karaoke-style music video featuring its first self-composed song to wish the people of Taiwan an auspicious and prosperous Year of the Monkey.