us-india relations
In 2016, under Prime Minister Narendra Modi, India continued to enlarge its foreign policy options and generally pursue the goal of raising the country's international profile. Over the year India exhibited more self-confidence in dealing with challenges, showed more assertiveness in defending its interests, and displayed far more flexibility in exploring compromises on issues of global concern.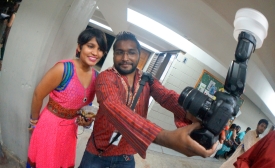 How non-state actors have the potential to further Indian public diplomacy.
United States Ambassador to India, Richard Verma, has said technology and innovation is redefining relations between Washington and New Delhi. [...] The US envoy said science and tech diplomacy is not new - during the Cold War, science served a common language that helped bridge political and cultural divides.