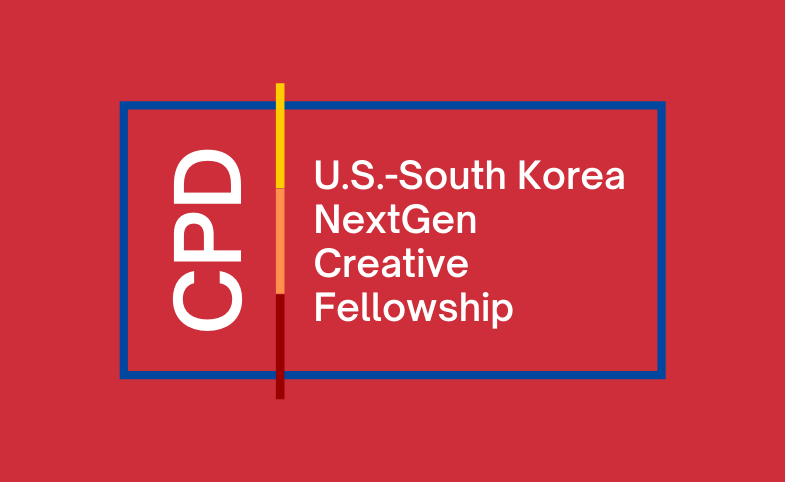 CPD U.S.-South Korea NextGen Creative Fellowship Program
PROGRAM OVERVIEW
The USC Center on Public Diplomacy (CPD) is pleased to announce the U.S.-South Korea NextGen Creative Fellowship Program, with the support from the Korea Foundation. This program intends to engage the creative sector in furthering professional networks and relationship-building between the United States and the Republic of Korea. It will bring together early/mid-career executives and practitioners in the creative sector in the two countries to explore key trends in storytelling and content creation, develop a deeper knowledge of this rapidly growing sector of commerce and culture, and examine implications for engagement practices and partnerships for better international understanding.
The creative industries are powerful storytellers and form an essential part of the creative economy. The sector's distinct knowledge and practices in narratives and storytelling are key to effective international and intercultural communications in contemporary times. Improving public's understanding of diverse cultures and global affairs requires compelling communication and creative dialogue. Through professional exchange, this program will explore next-generation storytelling and discuss implications for international communication.
South Korea has a burgeoning, dynamic creative sector that is gaining wider global attention and recognition. This fellowship program provides a platform for U.S. participants to engage with their peers and thought leaders from both countries through forums and site visits, and to share perspectives on the current status and future of the field, and to broaden their professional knowledge and networks.
The Fellowship will host eight practitioners, based in Southern California and interested in learning more about the creative sector in South Korea. It comprises a one-week study trip to South Korea and pre- and post-visit programs in Los Angeles. The Fellowship will commence in late August 2022, with a  trip to South Korea tentatively scheduled for late September. Travel, lodging and local transportation expenses for the trip to Seoul will be covered by the program. Travel plans are contingent upon the latest COVID-19 conditions and regulations.
PROGRAM GOALS
This program will provide a model of engaging the creative sector in the two countries and beyond to explore storytelling trends and implications for building better international engagement and mutual understanding;
Fellows will develop a deeper knowledge of the creative sector in both countries and expand their professional networks;
The program will enhance the study and practice of cultural diplomacy by considering and applying forward-looking storytelling tools and techniques.
PROGRAM OUTLINE
The Fellowship consists of a pre-trip roundtable, a study trip, and a post-trip roundtable. The program will be conducted in English. Korean language skills are not required for participation.
1) Pre-meeting (late August)
Prior to the study visit to South Korea, program fellows will participate a private roundtable discussion on industry trends, the evolving societal role of the creative sector, and implications for better communication of international policies and cultural relations.
2) Study Trip (late September)
The one-week trip to Seoul provides opportunities for program fellows to meet with their counterparts in the creative sector in South Korea to share experiences and perspectives. Itinerary will be forthcoming after the selection of fellows.
3) Post-meeting (mid-October)
CPD will hold a post-trip meeting with the participants to reflect on their learnings and experiences. We will also host a public program, featuring select program participants, on next-generation storytelling trends and implications.
If COVID-19 conditions allow, we will host pre- and post-meeting events in person on the campus of the University of Southern California. Otherwise, the events will be conducted online.
PROGRAM ELIGIBILITY
Early-to-mid-career practitioners based in the U.S., working in the creative sector, which may include film and television, design, creative tech and video games

Interest in international affairs and the exploration of storytelling for public engagement on international policies and cultural relations

U.S. citizen or permanent resident
For questions about the program, please contact César Corona, CPD's Assistant Director for Engagement, at coronaco@usc.edu.
Visit CPD's Online Library
Explore CPD's vast online database featuring the latest books, articles, speeches and information on international organizations dedicated to public diplomacy.