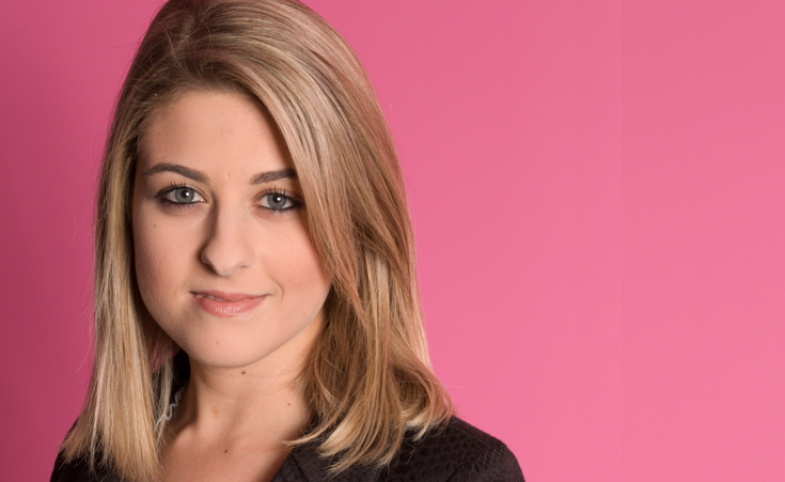 Winner of 2017 Best Student Paper Prize Announced
The USC Center on Public Diplomacy is pleased to announce Madison Jones, second year Master of Public Diplomacy (MPD) student, as the recipient of the 2017 CPD Best Student Prize in Public Diplomacy. Jones' paper, "Improving Free Trade Between Sub-Saharan Africa and the U.S: The Current Agreement, Political Solutions and Public Diplomacy Strategies," was selected from a number of excellent nominations made by faculty in the MPD program at the University of Southern California Annenberg School for Communication and Journalism.
"The paper was a simply outstanding application of the materials presented in the course [The Public Diplomacy of Trade] to a case study we never touched on to identify a core PD problem and propose a realistic solution to it," said MPD Professor Pamela Starr who nominated Jones' paper for the prize.
Jones' paper makes the case for the projection of African nations as viable, responsible political actors in order to stimulate economic growth through trade and demonstrates the potential for public diplomacy strategies to further U.S. national interests while creating opportunities for growth and development abroad.
"This well-written and persuasively researched case study makes a plausible argument for a more nuanced understanding of Africa in order to expand mutually beneficial trade relationships. Of particular merit is the linkage between U.S. exhaustion with nation building to prevailing perceptions of Africa as "poor" and "in need of a savior,"" said CPD Faculty Fellow Dr. Vivian Walker.
To view the full paper, click here.
To read previous award-winning papers in this collection, click here.
About this year's award recipient
Madison Jones is a second-year graduate student in the Public Diplomacy program at USC and a CPD Student Fellow working on editorial content and research for the Center. She is particularly interested in political communication and the importance of global public opinion. She is also a Non-Resident Fellow at the U.S. Advisory Commission on Public Diplomacy, which is tasked with appraising U.S. Government activities intended to understand, inform, and influence foreign publics. For her full bio, click here.
About the CPD Prize for Best Student Paper
Launched in 2009, the annual prize is intended to recognize and publicize an outstanding contribution to the field of public diplomacy by a graduate student in USC's Master of Public Diplomacy Program (MPD).
Visit CPD's Online Library
Explore CPD's vast online database featuring the latest books, articles, speeches and information on international organizations dedicated to public diplomacy.