Center for Constitutional Rights
Yemeni national Fahd Ghazy has been detained at Guantanamo since he was 17. Now 30, Ghazy has been cleared for release not once, but twice, first by the Bush administration and again by the Obama administration.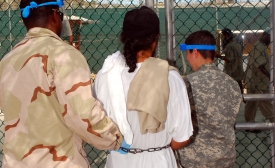 Lauren Lee White considers the public diplomacy fallout of illegal detentions at Guantanamo.