David Henry Hwang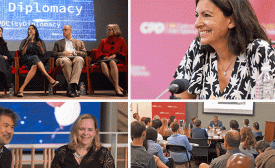 From a city diplomacy summit to arts partnerships, a visit from an ambassador, a trip to India and more, here's a roundup of CPD's top events from 2018.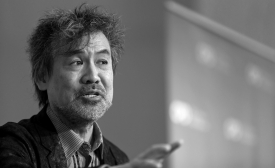 A Tony Award®-winning playwright who penned "Soft Power," a play with a musical premiering at the Ahmanson Theatre in Los Angeles.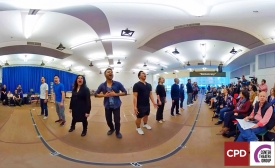 Step inside a 360-degree view of rehearsals for the musical "Soft Power" at New York's one-and-only New 42nd Street Studios.