gender diplomacy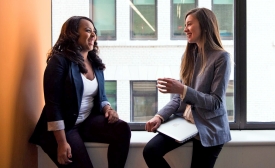 Increasingly more Japanese women study and work abroad, writes Korea University Ph.D. student Felicia Istad. What are the implications for public diplomacy? 
At the launch of Girls Education Network in Koforidua, the director of Girls' Education Unit (GEU) at the Ghana Education Service (GES) said if parents performed their parental responsibilities, teenage girls would not fall prey to illicit sex, which often resulted in unexpected pregnancies and school drop-outs. She said there was the need for a paradigm shift, hence the establishment of the network to advocate girls welfare and advancement. [...] Some local NGOs and international partners included UNICEF, United States Agency for International Development and UNESCO.
In order to reduce poverty and introduce community development, oftentimes it's best to start with women. That's the approach taken by Oklahoma City-based non-governmental organization World Neighbors in its work in Nepal and India. World Neighbors currently works in about 20 villages in Bihar, India and in nearly 32 communities over five districts in Nepal. The three main areas of work are sustainable agriculture and rural livelihood, community-based natural resource management, and reproductive health and gender equity.