nazi germany
Known as Selfie Diplomacy, the use of social media to manage national images is now routinely practiced by foreign ministries around the world. [...] Through an array of social media profiles, the Polish foreign ministry is attempting to narrate Poland's role in Nazi atrocities during World War II.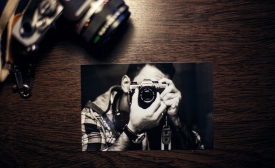 Ilan Manor explores Poland's attempt to distance itself from the Nazi atrocities committed during World War II.
Under a new agreement, Israel and Germany will cooperate on museum research to establish the owners of Jewish-owned art stolen by the Nazis, AFP reports. Culture and Sports Ministry director general Orly Froman and German Culture Minister Monika Gruetters signed the agreement on Sunday, officials said. Under the accord, German and Israeli experts will go through training, and will set up join databases.